In order to attend class, the state of Illinois requires dental exams for all kindergarten, second and sixth-grade children. The Illinois State Board of Education (ISBE) website contains information from every school in the state on the number of children receiving dental sealants, experiencing tooth decay and having untreated tooth decay. View this information by clicking on the links below.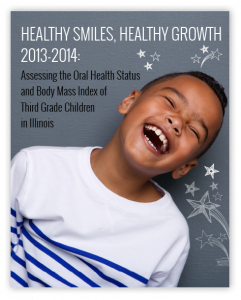 Assessing the Oral Health Status and Body Mass Index of Third-Grade Children in Illinois
Heartland Alliance's open-mouth survey compares the oral health status of Illinois third-grade children by income, insurance status, ethnicity and geographic region. Click here to view the report.